Veterinary Doctor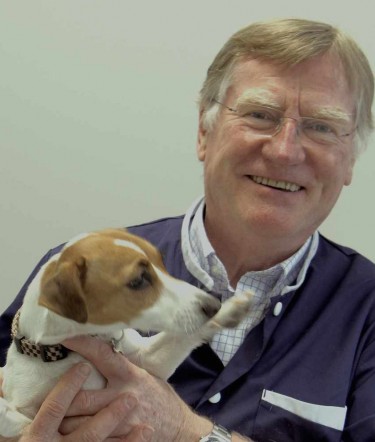 Veterinary Doctor Philippe MAYNARD
Qualified at the Alfort school of veterinary medecine in Paris and a graduate of the Créteil faculty of médecine, Doctor Maynard first practised in the Paris region before coming to Nice in 1981.
He was a Partner for 13 years in another practice, and in 1994 founded the Nicea Clinic.
He is qualified in Orthopedics and trauma (surgery and consultation) as well as holding a diplôma in Pain Management.
His specific fields of competence are general and specialised surgery and pain management.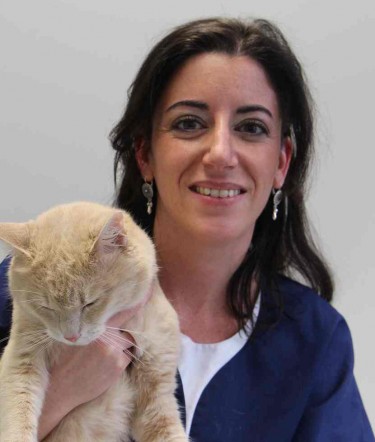 Veterinary Doctor Sophie LISBONNE
After Graduating from the Toulouse school of veterinary medecine and the Paul Sabatier University of Toulouse, Doctor Lisbonne spent a year with the medical veterinary department at Saint Hyacinthe University in Canada.
She was then recruited for a year as assistant to the medical department of the Alfort School of veterinary science before joining the Nicea Clinic in 2007.
Her specific fields of competence are internal medicine, cardiology and dermatology.
She also in charge of the ultrasound examinations within the clinic.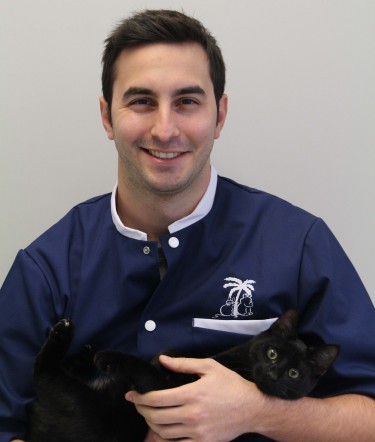 Veterinary Doctor Fabrice SCLAVO
Awarded a diploma by the Veterinary School of Cluj in 2014, Dr SCLAVO spent one year in a Veterinary Hospital center Atlantia in the service of surgery.
He joined the team of NICEA in July, 2015.
His specific fields of expertise are the general medicine and the surgery.
Specialist veterinary technicans
Nathalie
Nathalie joined the Veterinary Clinic Nicea in 1994.
Its functions include reception, management of hospitalised patients. Operating theatre assistant.
Taking care of the animals entrusted to me is never a strain but a true pleasure. It especially matters to me to take care of animals which have been operated on, as if they were my own. Guaranteed cuddles and comforting !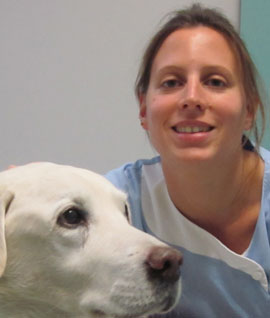 Aude
Aude joined the Veterinary Clinic Nicea in 2006.
Its functions include reception and management of hopitalised patients.
Taking care of hospitalized animals is my favourite task. I love being in contact with the patients entrusted to me and giving them the attention they deserve.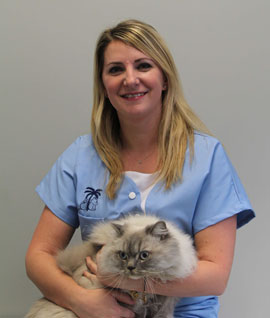 Frédérique
Frédérique joined the Veterinary Clinic Nicea in 2010.
Its functions include reception, orders and animal care.
Assuring a quality welcome, bringing personalised advice, getting to know the specific needs of each owner and their pets have always been my priority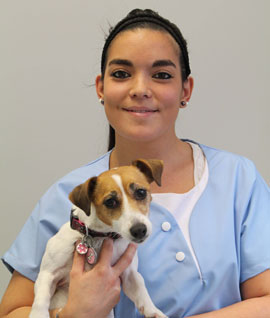 Sophie
Sophie joined the Veterinary Clinic Nicea in 2012.
Its functions include reception, orders and animal care.
Information about Specialist veterinary technicans
They are in the front line to guarantee the best possible services to our clients. They manage food and supply sales from the reception desk and by telephone. They are therefore the first to listen, inform and often comfort or reassure you.
They also provide valuable help to the veterinarians during consultations or surgery, and help with the preparation and maintenance of the equipment.
And last but not least, they ensure, with expertise and dedication, the optimal care of hospitalized animals.
They constitute, with the vets, a true team, with the same motivation: bringing to your companions the same quality of care we would expect for our own.
Our Policy
Pain relief
Pain management and the welfare of the animals entrusted to us, are a priority for all the clinic's staff.
Quality of care
In order to offer high technical and professional standards we invest regularly in new equipment and on-going staff training.
Emergencies
We are committed to treating emergencies as a priority. Out of opening hours, phone numbers are available in the case of urgent need.
Respect of prices and fees
We undertake to prescribe appropriate products and treatments with discernment and always after prior consultation with the owners.
Advice and information
We are at your disposal for any information regarding the health, hygiene, nutrition and education of your animal.